Mirna, Jamie + Baby Luka | In-Home Lifestyle Family Session
While we love working outdoors, sometimes we switch things up completely and stick inside. Our in-home family sessions are a good example and truthfully, we adore them! We want to capture you where you're most comfortable, whether it's going for a hike in the mountains or just hanging at home as a family. Photo shoots shouldn't be stressful (they should be fun!) and we want to capture your family doing what you do best, just being together.
Mirna + Jamie welcomed their beautiful boy Luka into their family at the end of 2016, so we met up with them at their place for a wonderful lifestyle family session.. Recently having a little boy of our own (hey Brighton!), this shoot was extra special and really hit home for us. We loved seeing their new 'family of three' dynamics and saw a lot of similarities with our own family. It really is so amazing creating little humans grow, evolve and learn new things!
Mirna, Jamie + Luka - It was such a pleasure meeting you all and thanks again for inviting us in to your home :)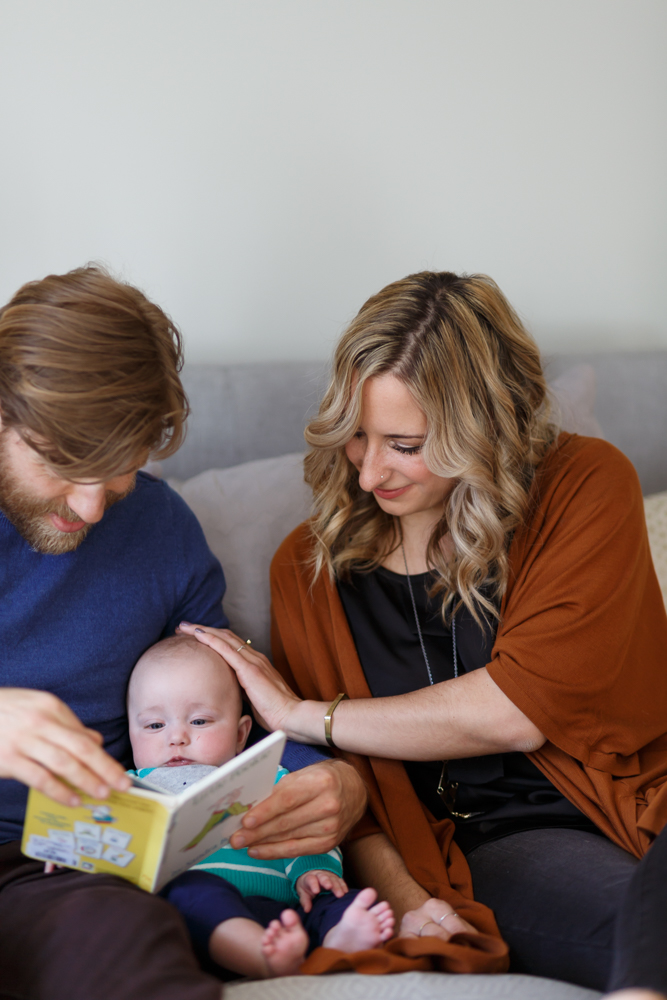 Family, Life Adventures
Kendal Dyer
kendal and kevin, kendal and kevin family photographers, kendal and kevin photography, kendal + kevin photography, kendal + kevin lifestyle photography, kendal + kevin wedding photographers, lifestyle family photographer, calgary lifestyle family photographer, yyc, calgary, yyc lifestyle photographer, other life adventures